Medieval artifacts found with Future I-160 in Iran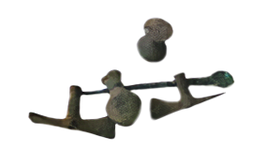 One of our customers found some late medieval artifacts in North Iran with the 3D ground scanner Future I-160 at a depth of 6 meters. The Future I-160 is a high resolution 3D ground scanner which can locate underground utilities like pipelines, cables and tunnels. Actually it has been developed for industrial purposes but as you can see it also finds buried treasures.
---
Get Rewarded for Your Treasure Finds
You have also made discoveries and detected amazing artifacts and would like to share them (anonymously)? We look forward to reading and publishing your success stories!